Annonces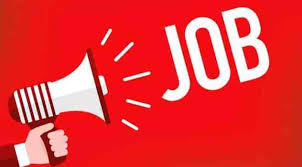 Le Petit Club recrute…
Poste: Directeur/Directrice
A pouvoir: dès que possible, avant le 31 mars 2018
Salaire: £15/h (10h/semaine, £6, 675 p.a.)
Date butoir pour envoyer sa candidature: 16.02.2018
Contact: presidente@petitcluboxford.org (Magali C.)
Voici l'offre d'emploi dans la langue de Shakespeare (puisque nous sommes une registered Charity)
JOB                                         Head of le Petit Club Français d'Oxfordshire
APPLICATION DEADLINE        16 February 2018
SALARY                                   £6,675 p.a. (10h/week at £15/h)
STARTING DATE                     ASAP, by 30th March 2018 at the latest
CONTACT FOR FURTHER DETAILS presidente@petitcluboxford.org
Le Petit Club Français d'Oxfordshire was founded in 2008 and is a registered Charity.
Around 120 children attend French classes for francophone children, which take place after-school and on Saturdays during term time at three venues (North Oxford, Jericho and Littlemore).
As well as being a French School, le Petit Club also offers a programme of regular cultural events to a vibrant French community in Oxfordshire such as the annual Children' Book Festival, theatre shows and film screenings, and other events throughout the year ('Galette des Rois' in January, 'Beaujolais Nouveau' evening for parents in November, etc)..
Thanks to a good collaboration with the Maison Française d'Oxford, le Petit Club can organise events in this venue, and also has access and contributes to the MFO's Children's Library.
The Petit Club is run by a team of Trustees who support the Head and work with her/him closely throughout the year.
Le Petit Club is currently looking for a Head leading the school.
JOB DESCRIPTION
You will be expected to perform the following:
Day to day management duties
Contact with parents, the teaching team (currently 8 fully qualified teachers) and activity leader, curriculum coordinator, Chair, trustees and bookkeeper (phone and email)
Administrative tasks: follow up of registrations, class lists and payment of fees (in coordination with bookkeeper)
Establish a cultural programme, event management from A-Z with help from volunteers
Liaison with the venues we hire
Regular duties
Regular Social Media activity including updates on the webpage of the charity
Preparation and distribution of the monthly newsletter
Attendance at regular meetings with the Trustees (usually on a monthly basis, in the evening)
Weekly liaison with Chair (phone, email)
Regular liaison with curriculum coordinator
Ordering of materials and books
Summer: preparation for the new school year (registration, class list, teacher's coordination, renewal of venue hire, etc…)
Liaison with the Maison Française d'Oxford
SALARY AND WORKING HOURS
You will be an employee of the charity for 10h/week:
You will work on Tuesdays including supervision of the Clubs at the Jubilee Building (Linton Road Oxford) from 4pm to 6pm.
The remaining hours will be spent on a flexible basis (home-based), but should preferably be twice a week 3h during the day (9-5pm) and the final 2h should be spread during the week for email and/or phone contacts (day or evening at the Head's convenience).
It is desirable to visit the Saturdays venues (Jericho and Littlemore) a few times a year (typically agreed in advance with the Chair and as part of the 10 hours for those particular weeks).
You need to be willing to work during the Summer school holidays to prepare the new school year
Some additional commitment is expected surrounding special events (wrap around presence for set up and clear up).
QUALIFICATION & EXPERIENCE – ESSENTIAL
Native speaker level in French and fluent in English
Ability to communicate and motivate primary school aged children
Good organisational skills and ability to prioritise tasks
Approachable and a good communicator, strong interpersonal skills are a must
Multicultural awareness (most of the children are from multi-cultural families)
Ability to handle and manage difficult situations (whether with children, parents or teachers), and to resolve issues effectively
Ability to manage a team of teachers and liaise with Trustees
QUALIFICATION & EXPERIENCE – DESIRABLE
Teaching experience of primary school aged children would be very useful as you might occasionally need to replace a teacher at short notice (e.g. normal teacher being ill on the day).
Creativity and enthusiasm to devise a cultural programme, for a variety of ages
Knowledge about the experience of bilingualism and also an understanding of the challenges of multilingual parenting
Understanding of charity management/language school is a bonus (otherwise some training will be provided)
ADDITIONAL INFORMATION
Salary:
Your salary is £150/week for 44.5 weeks in the year (12 weeks per term, some work expected during school holidays and 5.5 weeks of paid holidays) -Total £6,675 p.a.
Any additional hours (agree in advance with the Chair) will be paid overtime. Your salary will be paid through the payroll into your bank account at the end of every month.
Leave entitlement:
Your entitlement in a complete leave year from 1st August to 31st July is 5.5 weeks (including Bank Holidays).
Workplace pension scheme:
Is in line with current legislation, can be discussed during the interview.
To apply for this role please email your CV and covering letter to our Chair, Magali Cochrane.
Closing date: Friday 16th February 2017 at 5pm
Interview will be held in the second half of February/early March.
The successful applicant will be required to undertake an enhanced DBS Disclosure and a Paediatric Firs Aid Training (unless recently completed). This process forms part of our recruitment and child protection/safeguarding policy.